Stories
Books
I read much less than I would like to, and if I do read a book, it mostly is non-fiction. I think the dividing line between fiction and non-fiction is vague. I very much love descriptions of other societies than ours, that even if they're made up from a to z are presented as being 'real.' There is a list of inspiring literature on the subject of geofiction here.
Some of my favourite writers of fiction are Franz Kafka and Willem Elsschot. I have read the complete works by the both of them, and I think all is in the range from beautiful to brilliant. Lately I have been reading books about history.
For a long time myths and sagas have fascinated me, for instance the Gilgameš-epic, the Edda, the Egyptian book of the dead, the Kalevala, Ovid's Metamorphoses, the Te-Tao Ching, and many others.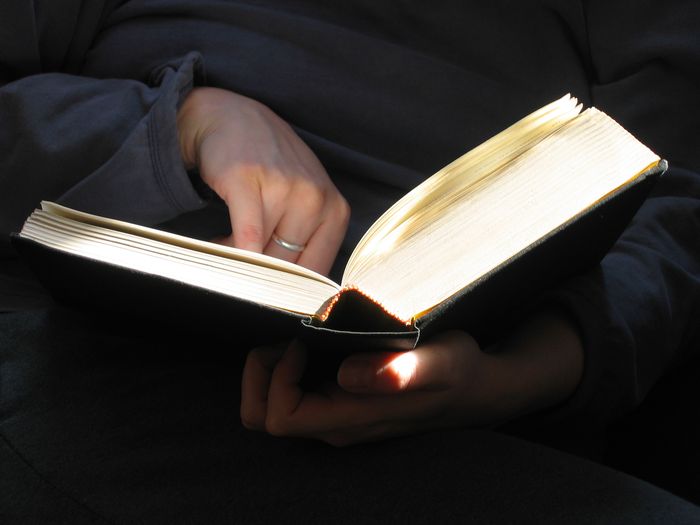 Laura reads a lot more than I do.


Graphic novels
I do not like the description 'graphic novel' very much. It sounds too pretentious to me. But I dislike the American word 'cartoons' even more (that implies that it is one big laugh, or that it is just a story about supermen), so I'll stick with 'graphic novel.'
In graphic novels I love the first four stories about Giuseppe Bergman by Milo Manara, HP en Giuseppe Bergman (1982), Een schrijver op zoek naar zes personages (1983), Dies Irae (1984) and Dromen Misschien (1989). I think the series about Max Fridman by Vittorio Giardino is very beautiful, especially Hongaarse Rapsodie (1982). I also find the series Donald Duck very inspiring (especially the stories written by Carl Barks and those by Keno Don Rosa), and also the series Thorgal and the series about the Freak Brothers. I admire Carl Barks because of the far-fetched but still imaginable situations Donald Duck manages to get himself into, and because of the creation of Duckburg and its inhabitants. The series Thorgal by Jean Van Hamme is interesting because in it a society is portrayed in which magic has a common, everyday place, a society that doesn't keep on asking for explanations. The Freak Brothers are hilarious anyhow.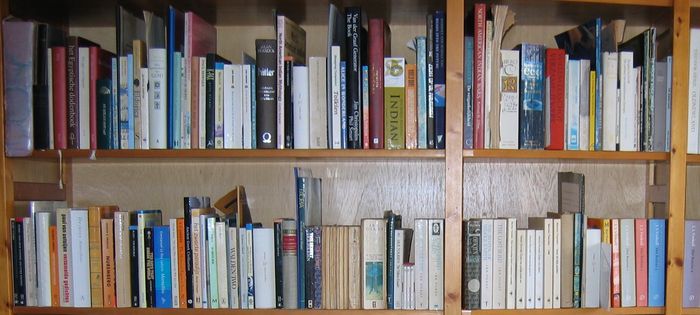 Some of my books. From when Laura and I moved in toghether our books are mixed.


Movies
I very much like movies with a story that put the viewers on the wrong track. I like for instance movies by Terry Gilliam, Charlie Kaufman and the Coen brothers very much, but also Wes Anderson, Alexander Payne and Noah Baumbach.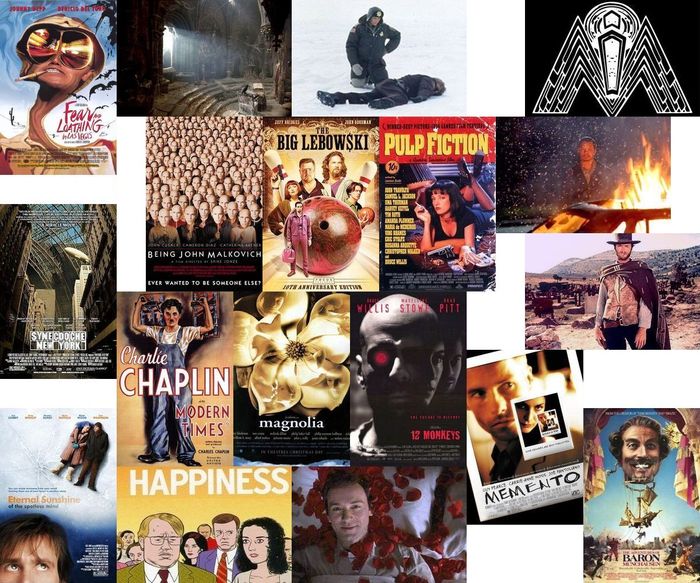 Some of the movies I like.


Other