Vaumery April 2022
Following our holiday near Saint-Cirq-Lapopie, Laura and I spend a week in a cottage in Vaumery in the Morvan in April 2022.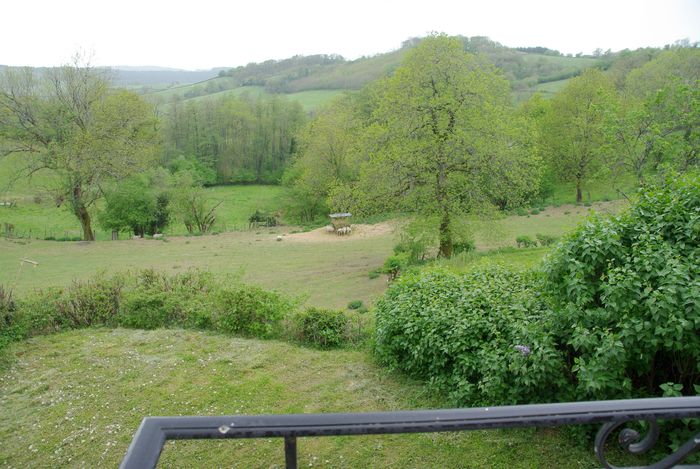 View from our balcony. There are sheep with lambs in the meadow behind our garden.





The stairs next to our house.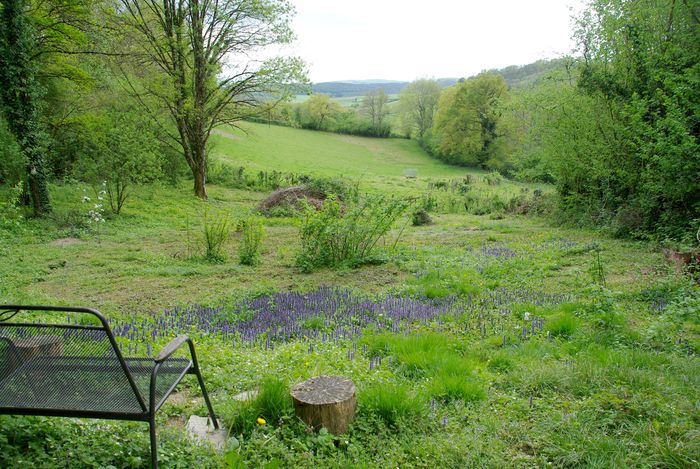 View of the garden and meadows.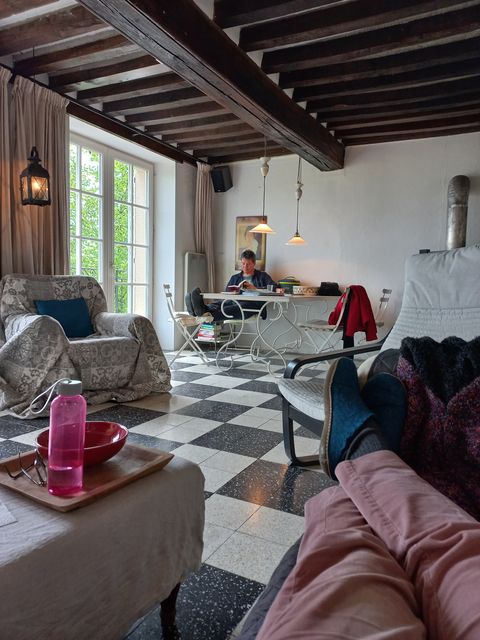 Both reading in the living room (photo by Laura).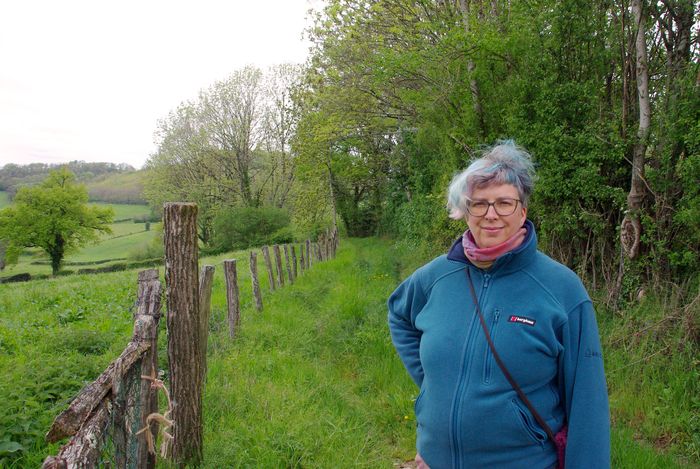 Laura on a hike.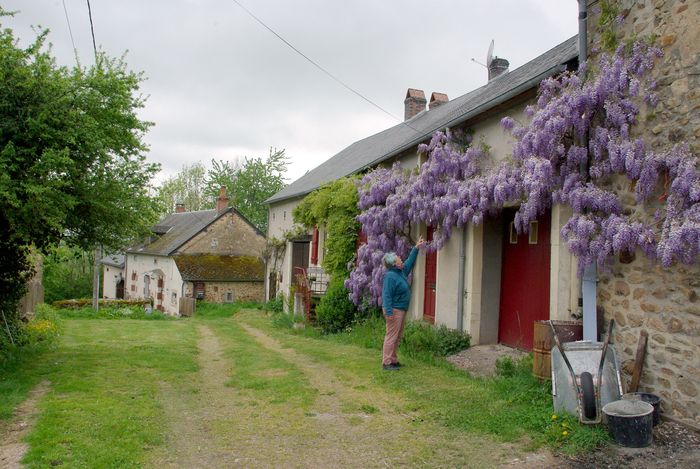 Laura and wisteria.





We take a short bike ride. Riding downhill is great, but cycling back up the mountain is a bit too much to ask.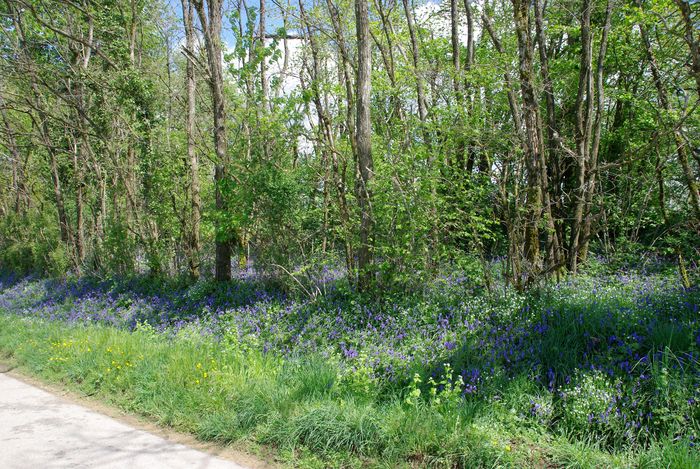 There are many bluebells here and there.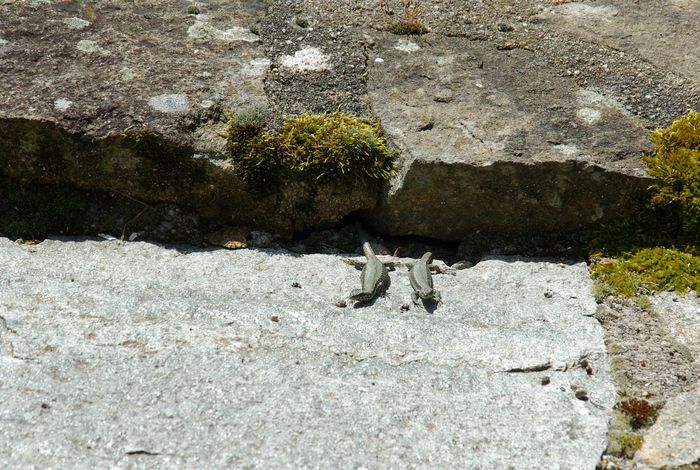 Many lizards are basking in the sun on our terrace. These two are often in the same spot.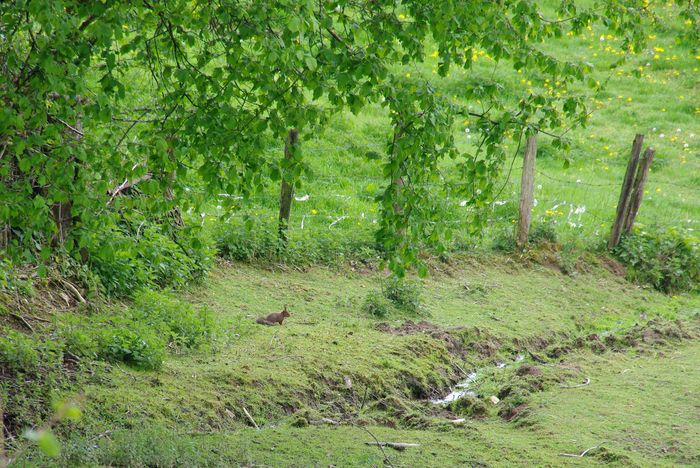 A squirrel in the garden.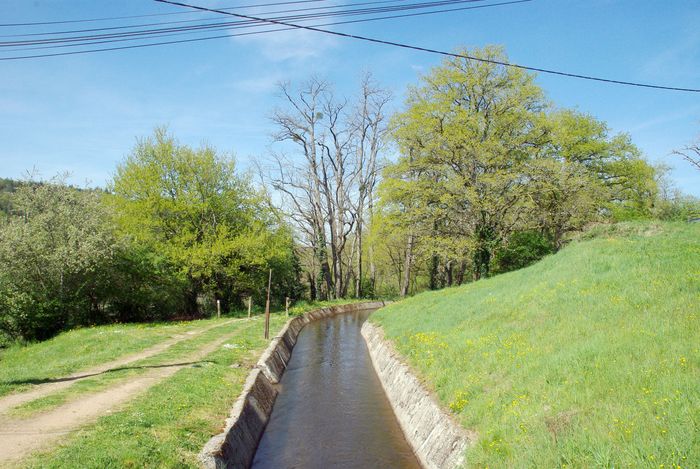 We walk along a canal.





Further on, an aqueduct leads the canal across the valley.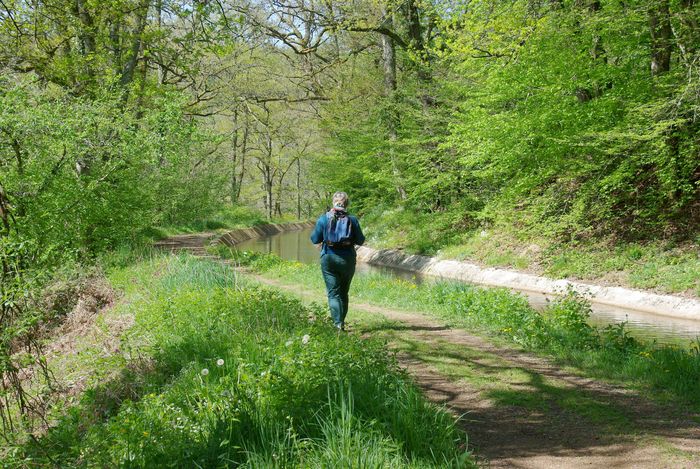 Laura walks along the canal.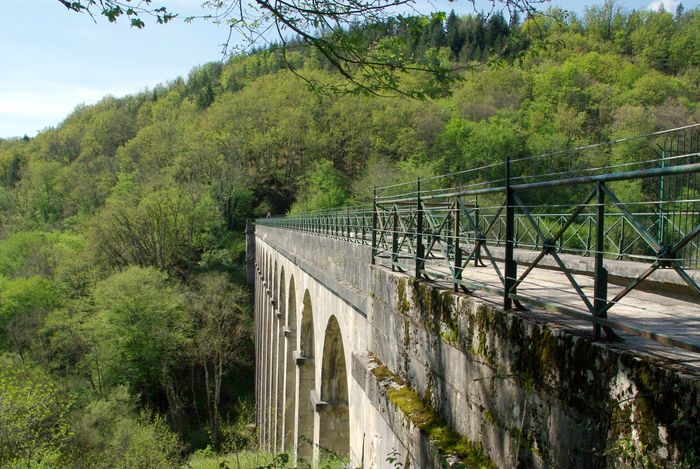 The aqueduct is 33 meters above the river Yonne.





We follow the aqueduct to the other side.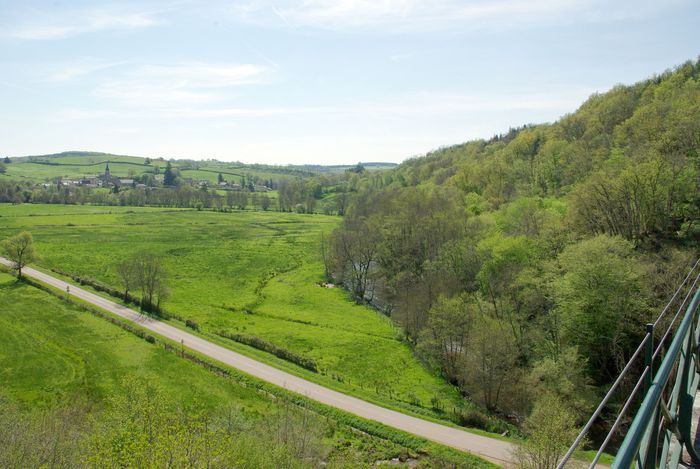 View from the aqueduct on the valley and the river.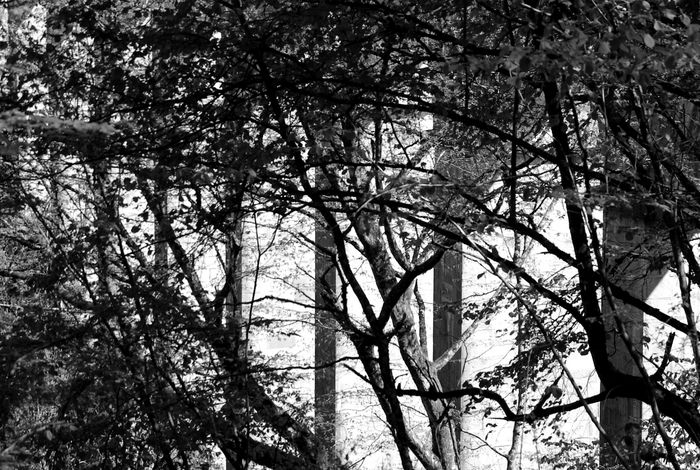 The aqueduct seen through the trees, in black and white.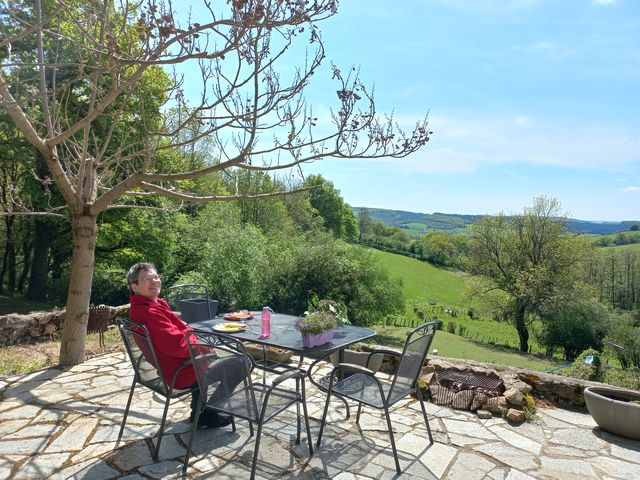 Me on the terrace of our cottage (photo by Laura).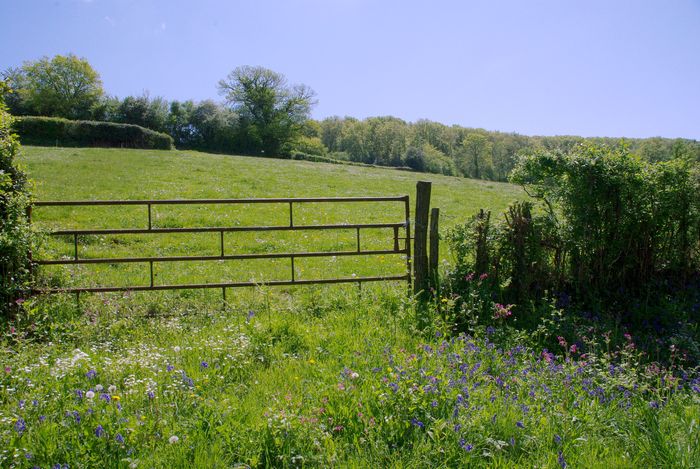 Many verges have an abundance of flowers.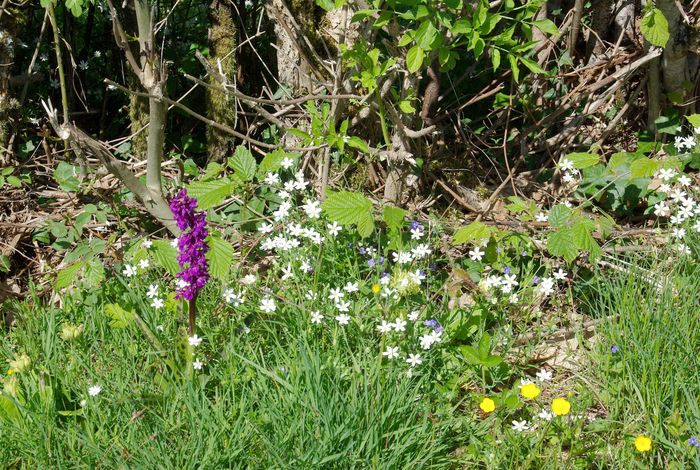 More flowers.





View of meadows and hills during a walk.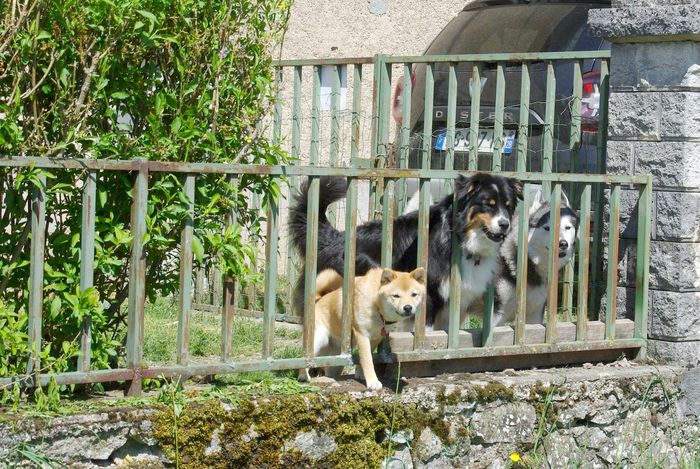 Enthusiastic dogs...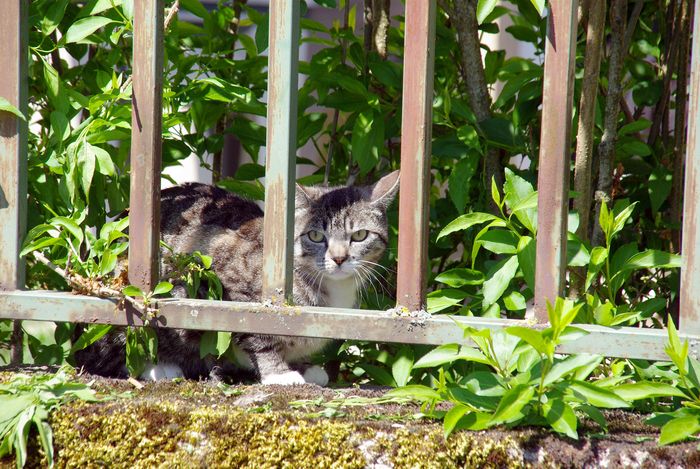 ...and a shy cat.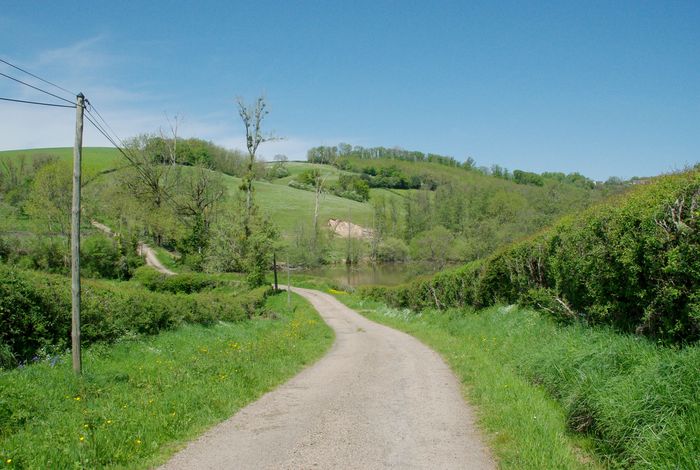 The road goes ever on.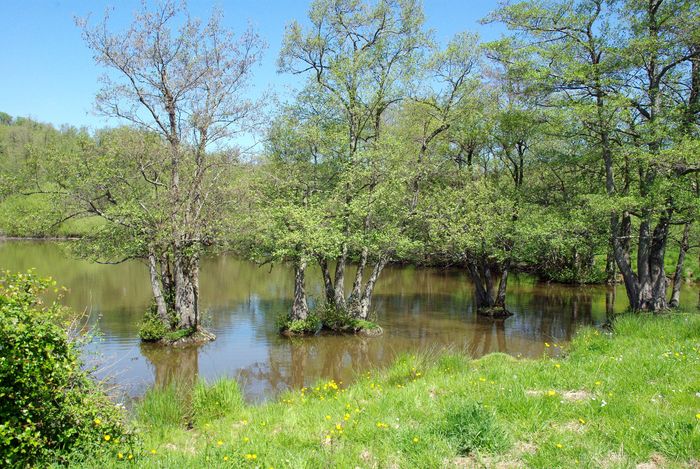 Trees along the way.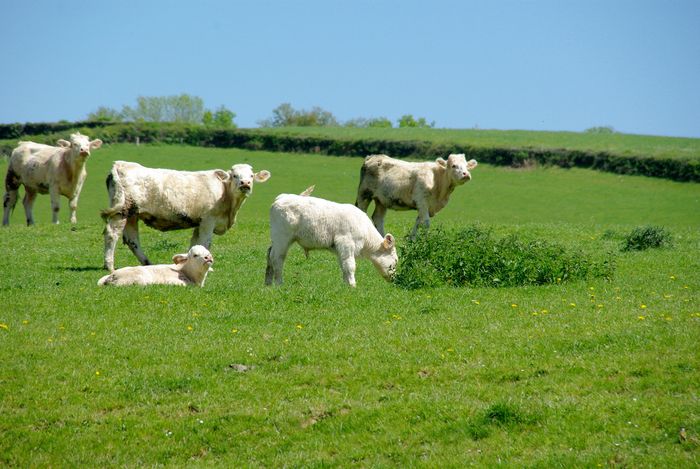 Calves.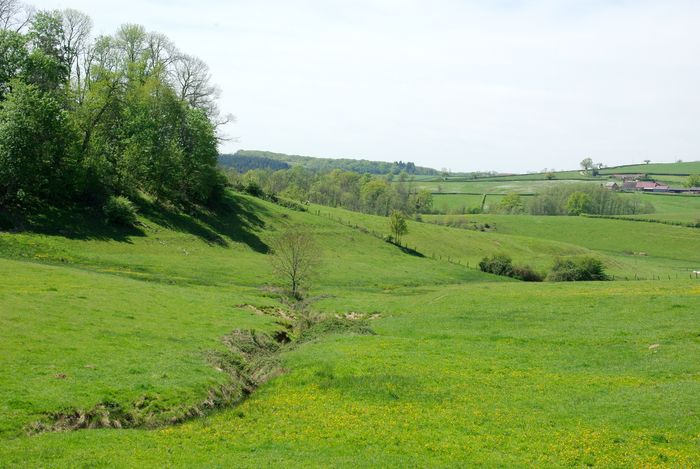 View.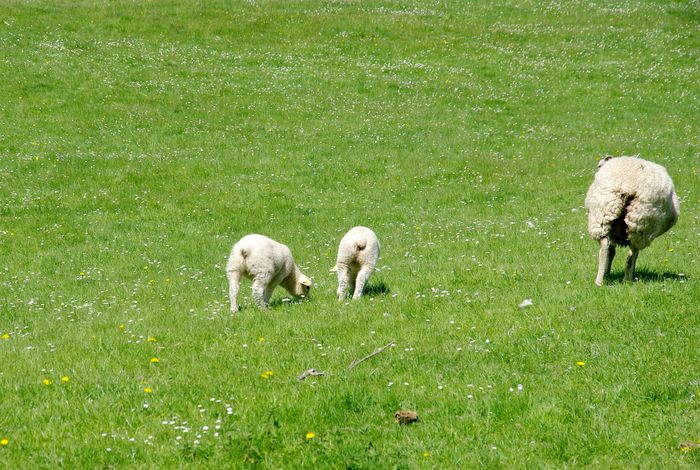 Lamb's butt.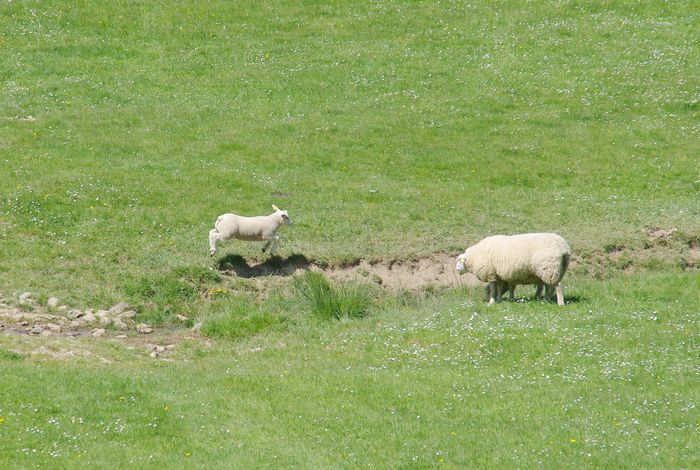 Flying lamb.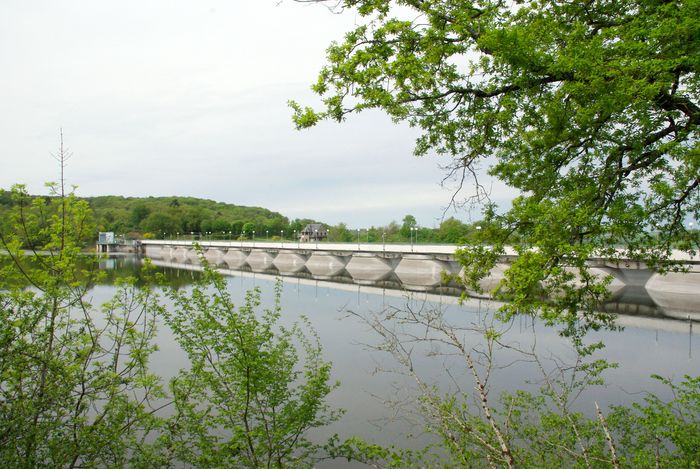 The dam of the Lac de Pannecière reservoir.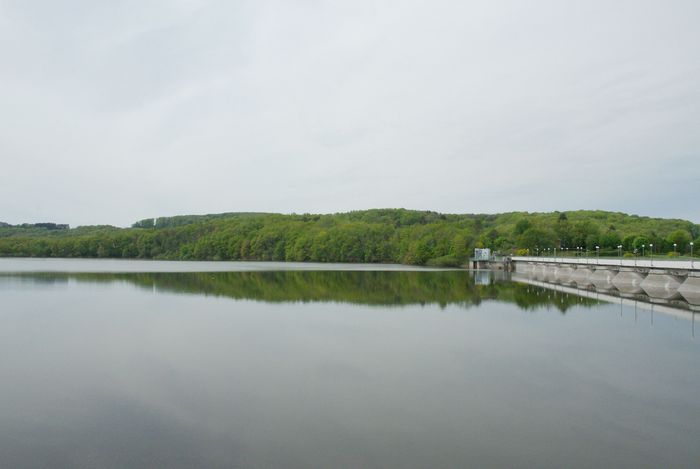 The reservoir.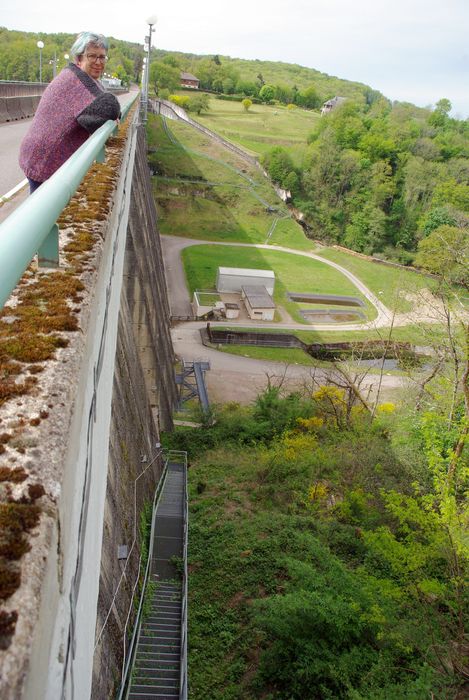 Laura on top of the dam.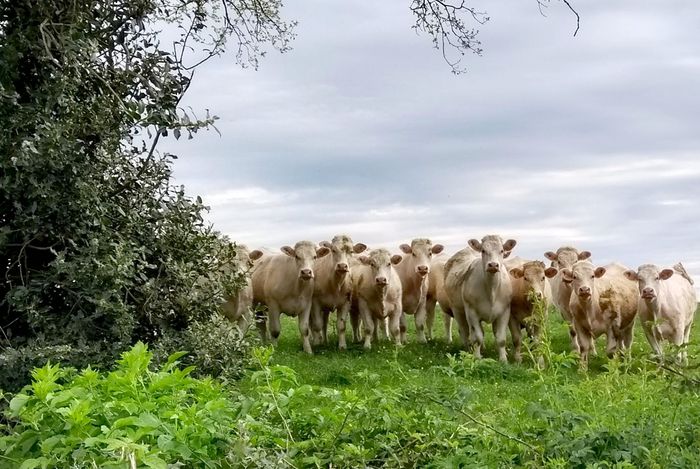 Curious cows. When whistling at the edge of the meadow for a while, they all come towards us.