Wedding
Laura and I get married on Wednesday 26 March 2008. It is the corporation we rent our house from that manages to convince us, by letting us know we can't put the house in both our names. So then and there we decide to marry. Our living together should be something we both equally share, we feel. And besides, we feel we were married for many years already. You'll find more information about us moving house at Laura's blog.

We choose to have an unconventional wedding (that looks like it's an oxymoron), without too much ado. It will be a marriage at the desk of a civil servant. We do want to celebrate with our closest relatives and friends, and so we make reservations for high tea in the afternoon in the centre of Utrecht (a pub called De Colonie). Almost everyone of our 35 guests is coming (the maid of honour's husband is ill, and two of the little children we invited are not brought along).

The desk-marriage is over in just a few moments, as was predicted. We say yes to a civil servant and sign the papers. Afterwards, with the best man Bas, the maid of honour Gina and photographer and friend Michel, the five of us briefly visit the Werklozenbond (a non-profit organisation that helps people with a minimum income), and then we go and have lunch at a pub called België (translated: Belgium). Bas drinks a Crane fly bitter. There's many more pictures of the wedding at Laura's website.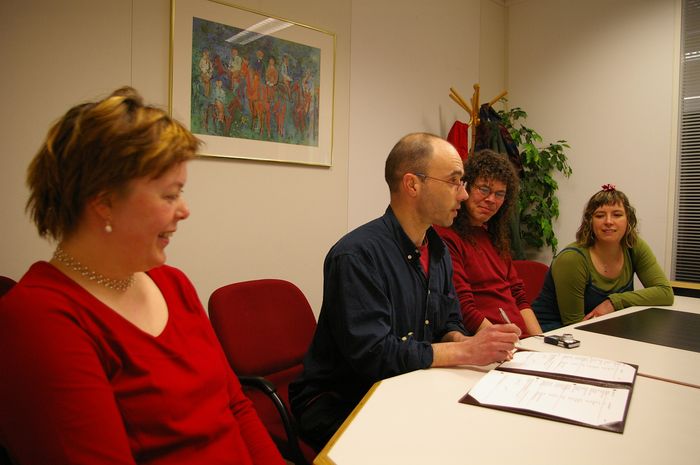 Signing the register (Gina, Bas, me, Laura; photo by Michel).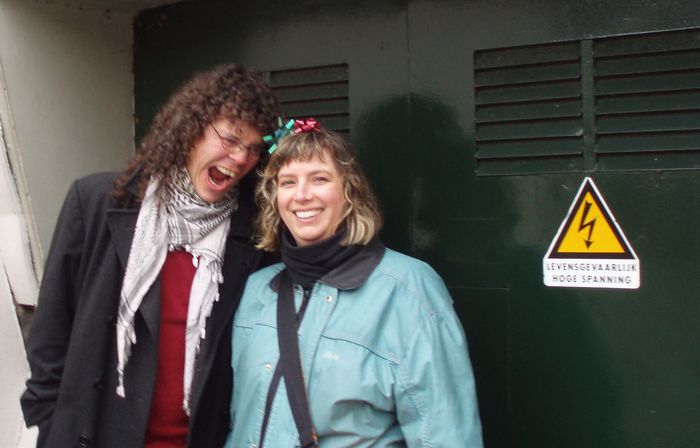 Newly weds (photo by Gina).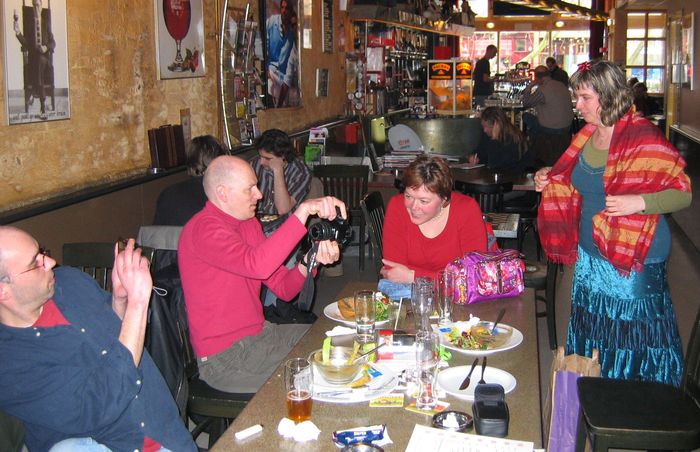 Belgium, the pub (Bas, Michel, Gina, Laura).


When we arrive at De Colonie, most of the guests are already there. They wait in line to give us presents, and the high tea is ready and served. Once everybody is present, we give the rings to each other. Laura has written down why she loves me, and she reads it aloud. I feel flattered. At six o'clock the party is ending. Laura and I go have diner together at the city-castle Oudaen. It is tiring to get married. And fun.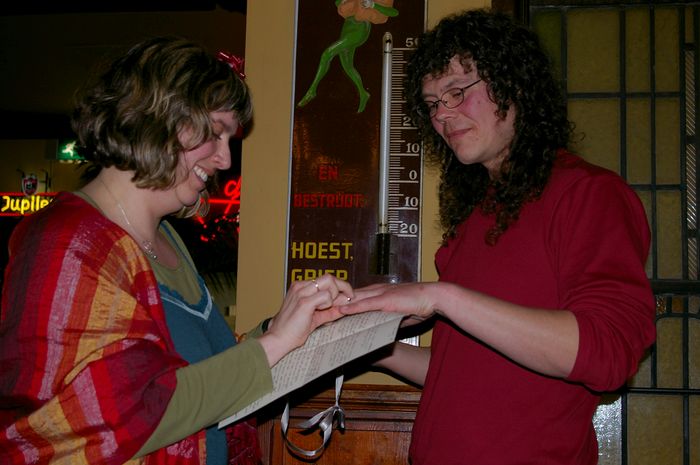 The rings (photo by Michel).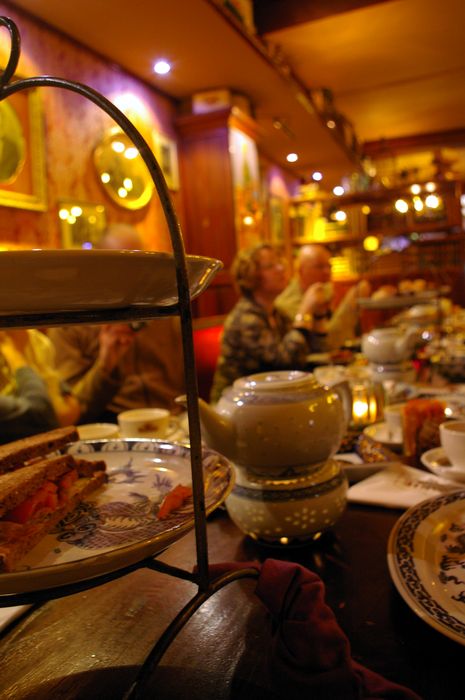 High tea (photo by Michel).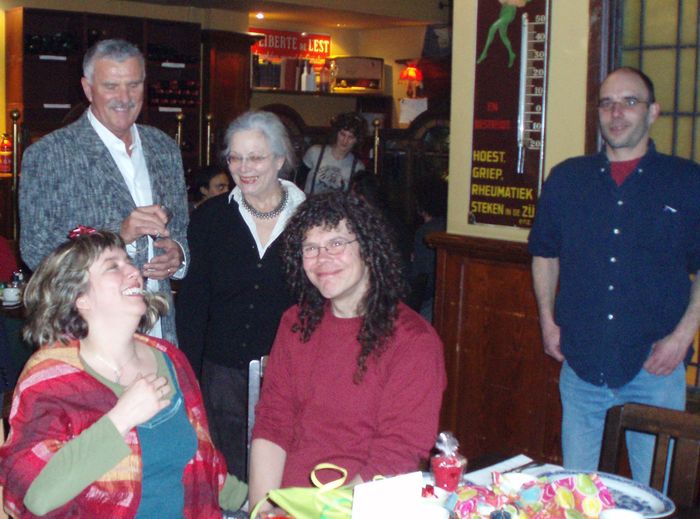 In De Colonie (Laura, Joop, Hermien, me, Bas; photo by Gina).