Long-Range Audio Device
(Judge Smith and Steve Defoe as L-RAD, 2008)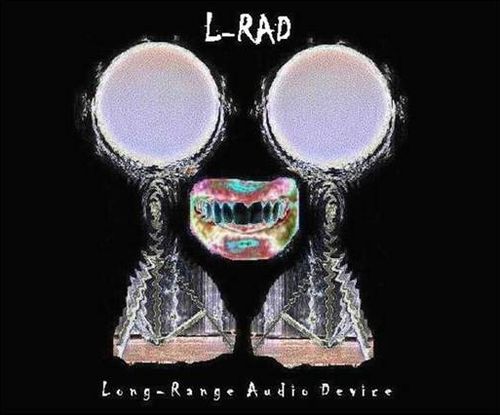 Judge Smith (of Van der Graaf Generator-fame and of Curly's Airships-fame) released his album Long-Range Audio Device under the name L-RAD in early 2008. It is a cooperation with American artist Steve Defoe, but it sounds like Salvador Dali meeting Popov the clown. No. It's like the meeting between a fairytale princess and a shaman. No again. Oh well, it's Judge Smith meets Steve Defoe.
It's as strange and fun an album as I've ever heard, cheerful at times, but also thoughtful, and somnambulant... Some songs took me a long time to understand. Some tracks were impossible to listen to for some time, because I laughed too loud whenever I heard them. There's for instance Steve's conviction that farmers make honey by squeezing bees over a jar. And there's the story of a Sepulchral Surfer, conjuring up images of a demented Dick Dale. But there is also deep seriousness on the album, dressed up as goofy acts, like the track "Show Me Your Oil", described as "Geopolitical Porno".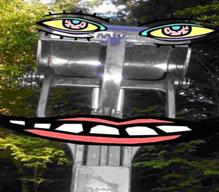 Steve Defoe once was a member of The Larry Mondello Band, who, according to a review, made "background music to arguments". The Larry Mondello Band is distorted guitars, percussion on household-objects, deformed voice and much more sounds and noises to throw you off your guard. This, combined with Judge's instinct for melody and joy, resulted in this crazy album.
Listening to Long-Range Audio Device makes me think of images from comics or cartoon movies. Or visions from the absurdest sorts of sci-fi stories. I'm hearing traces of Daniel Johnston, Frank Zappa, Captain Beefheart, Pere Ubu, Cheer-Accident, but all these are different from L-RAD. I'm hearing Monty Python having a nervous breakdown, Fellini in a madhouse... Trying to describe Long-Range Audio Device is not easy. It just doesn't sound like anything I heard before.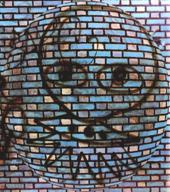 Some parts of the album make me cry because of the sheer fun and laughter, but other parts make me cry because of the truth behind it (like "Sensitivity", or "Pimento Head"). L-RAD knows a way to combine funny and childish sounds and notions with deeply tragic ones. And throughout the album it is immediately apparent that Smith and Defoe had a lot of fun making this album, fun which is very contagious to the listener.
In short: an album not to be missed, because it will sound like nothing you've ever heard before. You can read all about it yourselves, listen to and download samples, read the lyrics, and much more at www.judge-smith.com. There's also www.mondellomusic.com (which is under construction). And of course you can buy the album at www.judge-smith.com. If you still dare!