Xhoffraix 2011
On Saturday morning we buy our new car, and for the rest of the day we remain in shock because of that enormous purchase. That night Laura sings a solo-song in a concert by her choir Ludi Cantare.

We pack on Sunday morning and leave at around a quarter past ten. It will be our last holiday with the Citroën AX. From Maastricht on I drive instead of Laura, and at around a quarter to one we arrive in Xhoffraix, a village near Malmedy in the Hautes Fagnes. We have rented an appartement in the house of a family of four.
After the lunch at the table outside we walk out of the village. As soon as we leave the village behind us Laura lies down in the street. The road is a dead end. There is no-one to be seen and the weather is hot.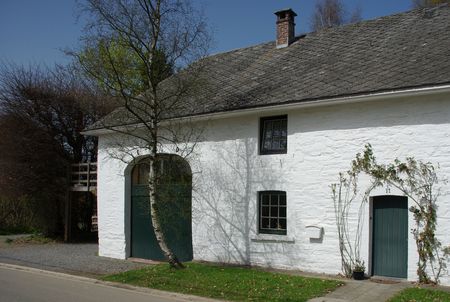 Our house in Xhoffraix. We rent a part of the second floor with a terrace. Click the photos for enlargement.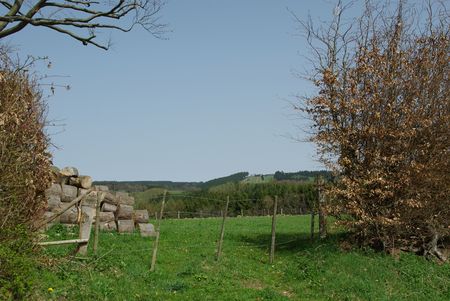 The surroundings.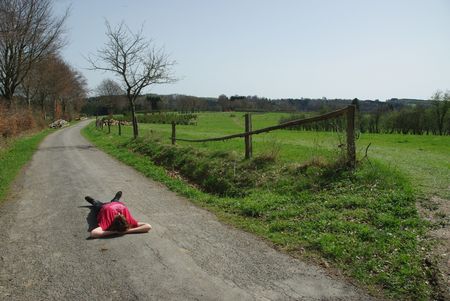 Laura rests.


Afterwards we walk back into the village. We find a small restaurant near the village square, which appears to be a large lawn with a small playground, and we sit down on the terrace. After a while we decide to dine here as well, and I walk home to fetch our vests. On the way there I see a Citroën Traction Avant standing next to the lawn. We have steaks for diner.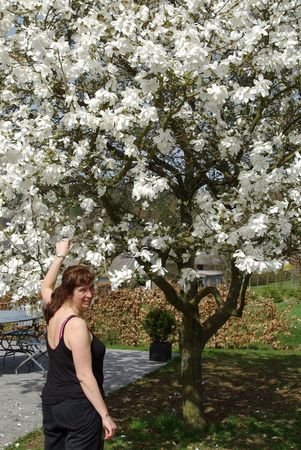 Blossoms on the terrace.





Blossoms.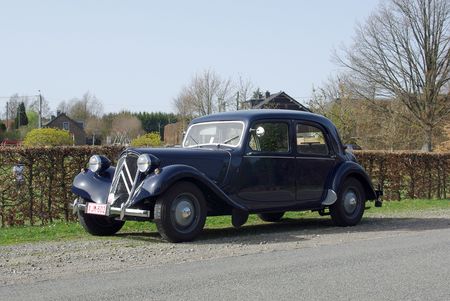 Citroën Traction Avant.





Our living room, as seen from the attic.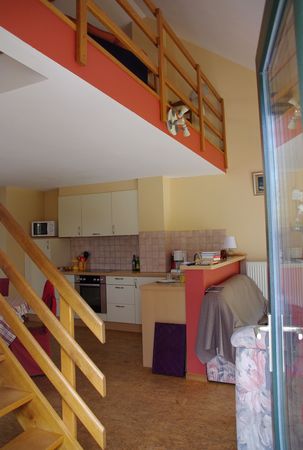 The living room and kitchen, as seen from the front door.


On Monday we sleep in. Laura goes out and buys bread and cheese at the local shop. After breakfast we drive our car to Malmedy, using a road with lots of forests and meadows close by, and lots of sharp curves and steep slopes.
Malmedy is beautiful. It is quiet, and there are many grand mansions, often with little towers. We look at a large church. We drink some on a terrace but the music there soon drives us away again. We do our shopping at a Turkish greengrocer, a butcher and a grocer, and afterwards we drive back.
In the afternoon Laura is reading outside, and I go for a walk in the surroundings. A dead end street leads me from the village all the way down the mountain to the small river in the valley. I sleep late in the afternoon, and that evening we eat pasta.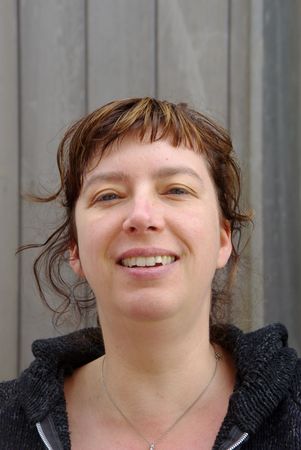 Laura.





A bird.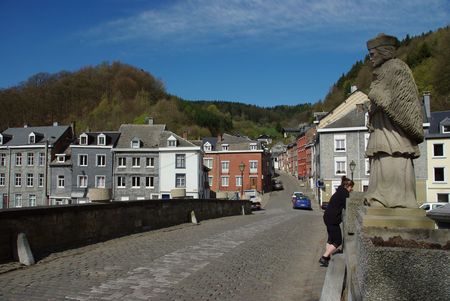 Laura in Malmedy.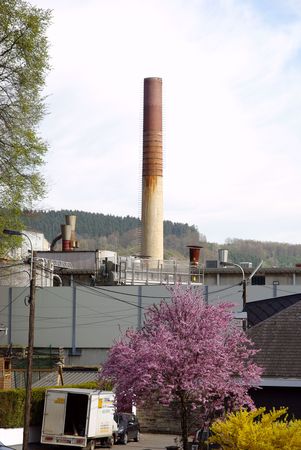 Factory and blossoms.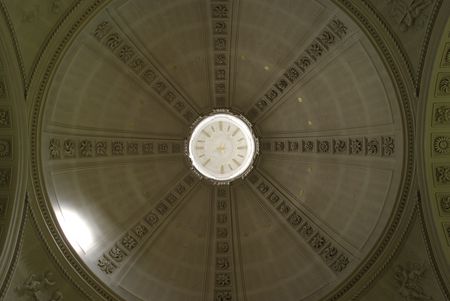 Dome in the roof of a church.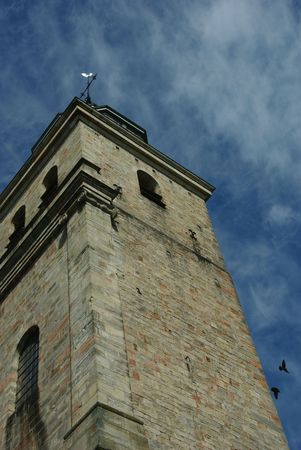 Tower.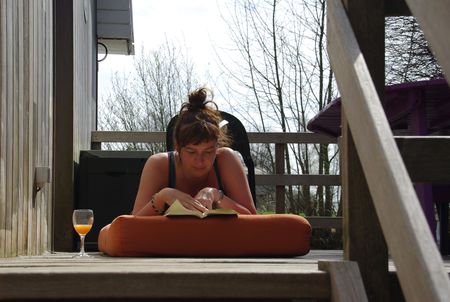 Laura on our terrace.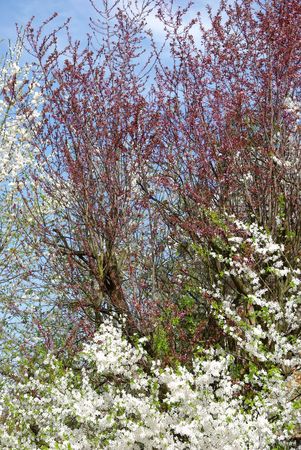 Blossoms.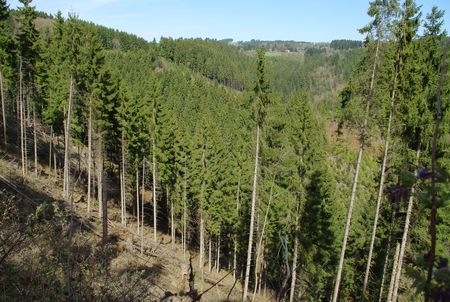 Pine-trees on a steep slope.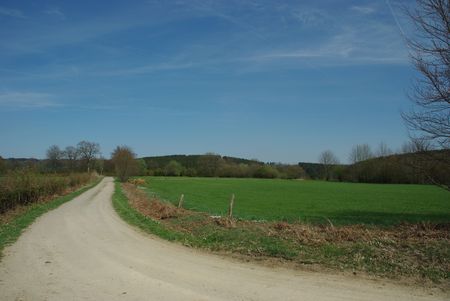 Surroundings.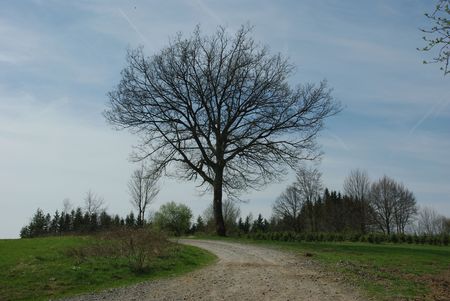 Path alongside a tree.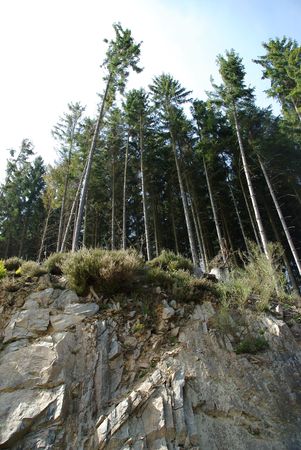 Trees.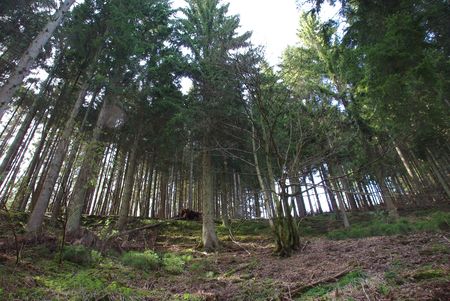 A forest, photographed through a wide-angle lens.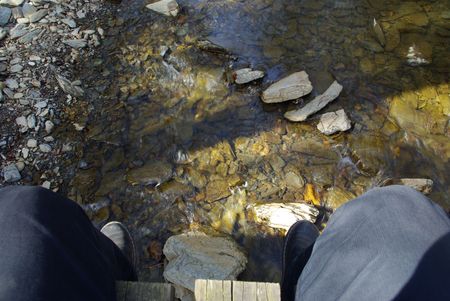 On a bridge over the river.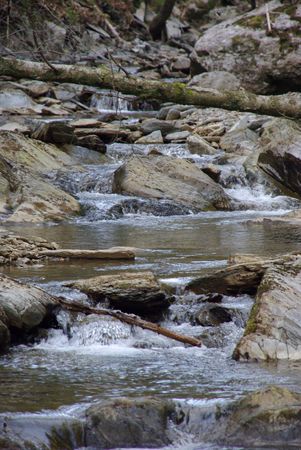 River.


On Tuesday the weather is less beautiful than the preceding days. It is clouded, and apart from sun we also see rain and sometimes even hail. We drive in our car around the area northeast of Xhoffraix, which is also German-language Belgium and the Eifel in Germany. Further away from Xhoffraix the surroundings look less wild, less steep and more slanted, with more meadows and less forests.
We have lunch in Prüm in Germany, in a restaurant that looks like a living room. I have smoked trout and Laura has a Strammer Max. Around six o'clock we return home, and for diner we have the leftovers from yesterday.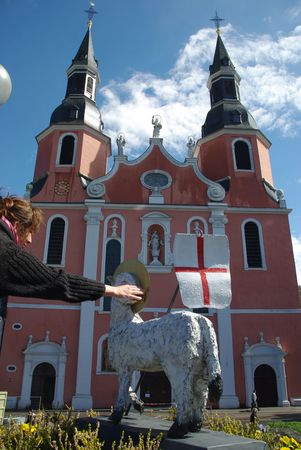 Laura is petting one of God's lambs.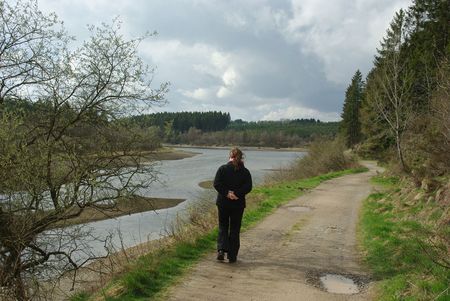 Laura walks.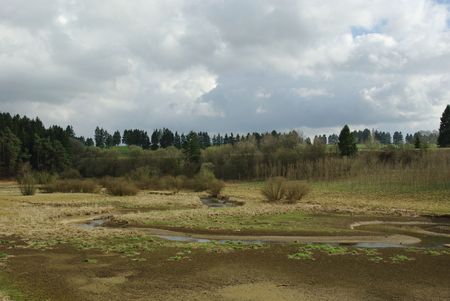 Surroundings.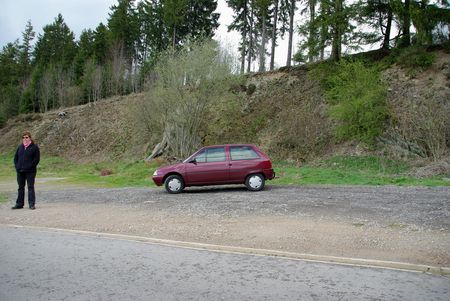 One of the very last photos of our Citroën AX.


On Wednesday the weather is sunny again. On the top of the container for recyclable goods there is a small portion of ice. We try to find back a nice spot we found yesterday to go and walk there, but we end up at the lake of Robertville. We have a quick look around and then drive to the lake of Bütgenbach, that has a deserted train station without any railway tracks. We walk around the lake to the barrage.
Afterwards we drive on to Monschau. There are very few people there, and hardly any tourists. It is a beautiful little city. We have pie, and we visit a shop with patience-games and buy some.





Lake.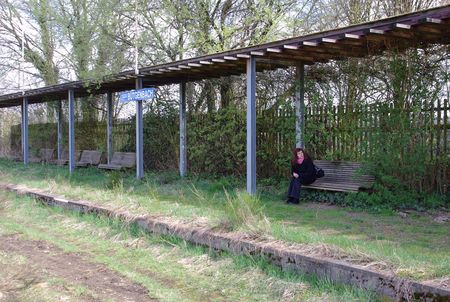 Laura is waiting for the train at the train station of Bütgenbach.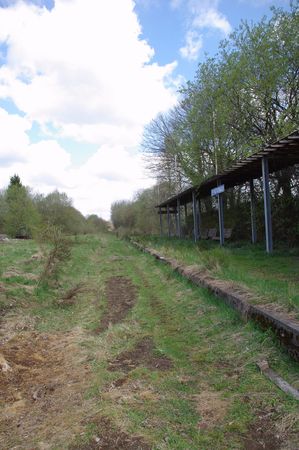 The train station of Bütgenbach seems somewhat deserted.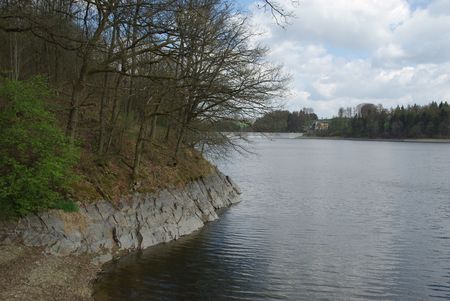 The lake of Bütgenbach.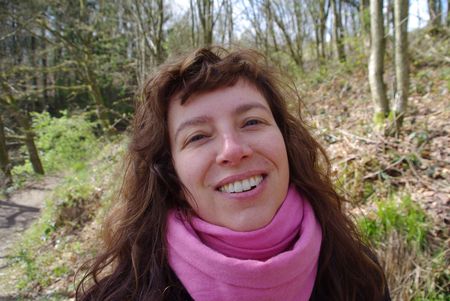 Laura.





Bird of prey.





Bird of prey.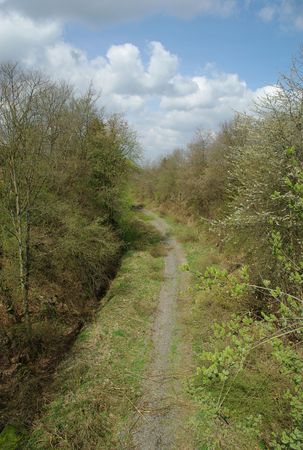 Vanished railroad tracks.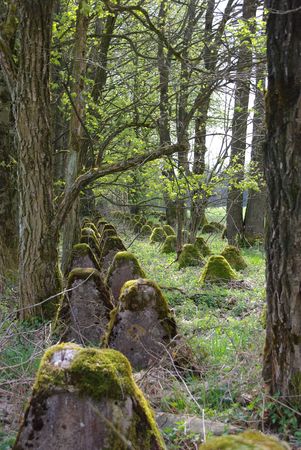 Antitank barricade at the frontier between Belgium and Germany.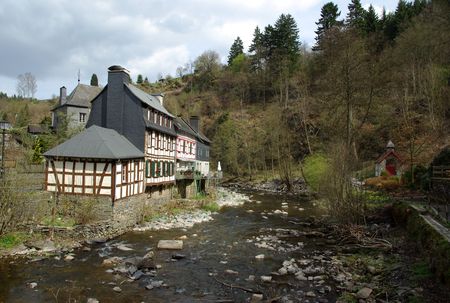 Monschau.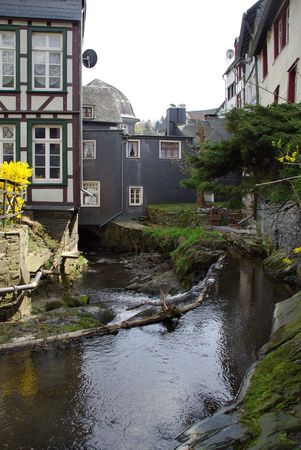 Monschau.


On Thursday we have a long walk in the forests and along the brooks around Xhoffraix. Laura's sense of direction leads us in a wide circle around the village, through woods and along rocks and small rivers.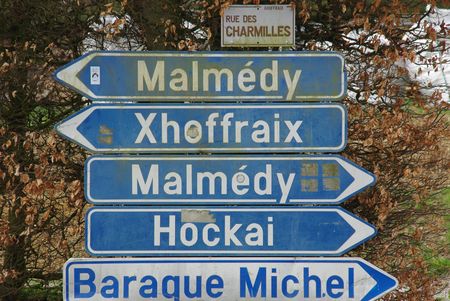 All roads lead to Malmedy.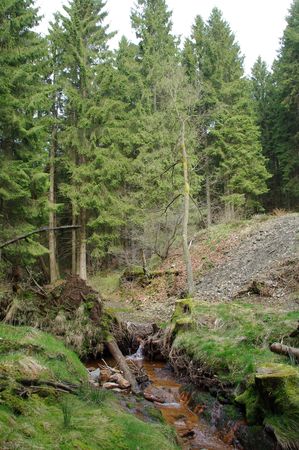 Forest.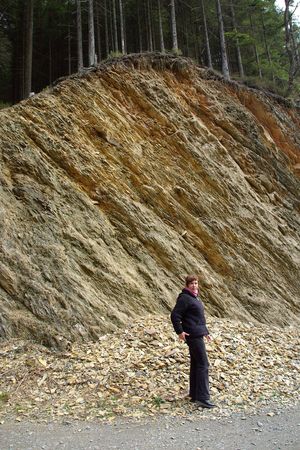 Laura near slate.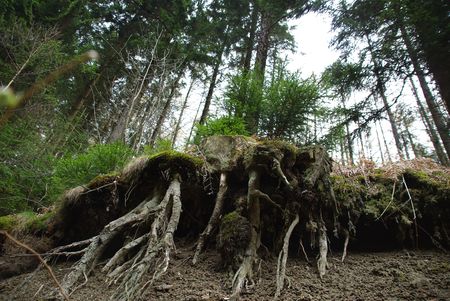 Looking up a tree.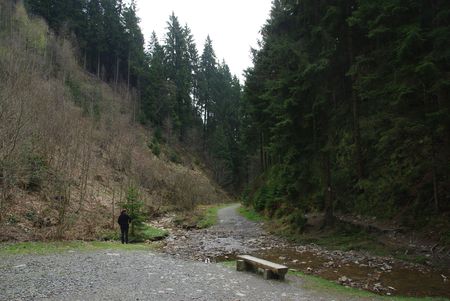 River with a forest path.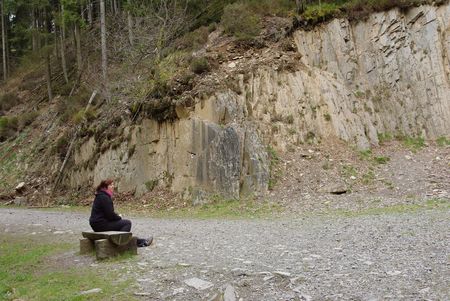 Laura and a rock.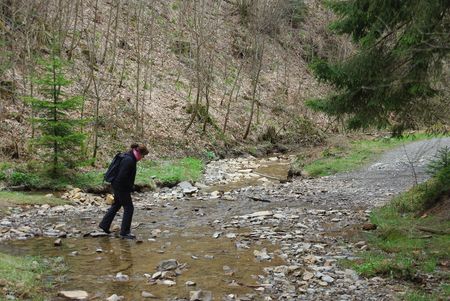 Laura crosses the river.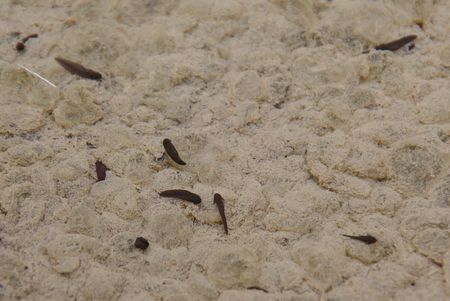 Tadpoles.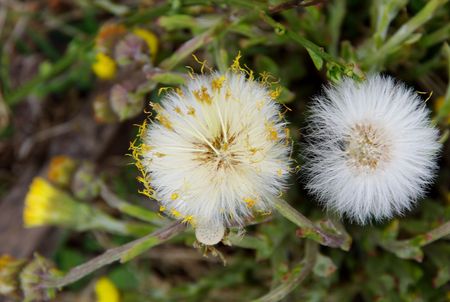 Dandelion.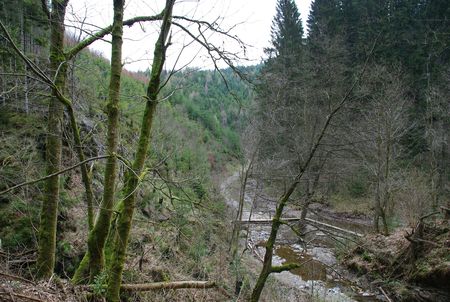 Forest with river.